It's no secret that spring cleaning is good for the soul, and now through May 15th, ARC's Value Village aims to reward your labor with one heck of a deal. Simply bring in a paper grocery bag (or box-sized equivalent) filled with clothing, household items, books and the like, and they'll hook you up with a 30%-off coupon!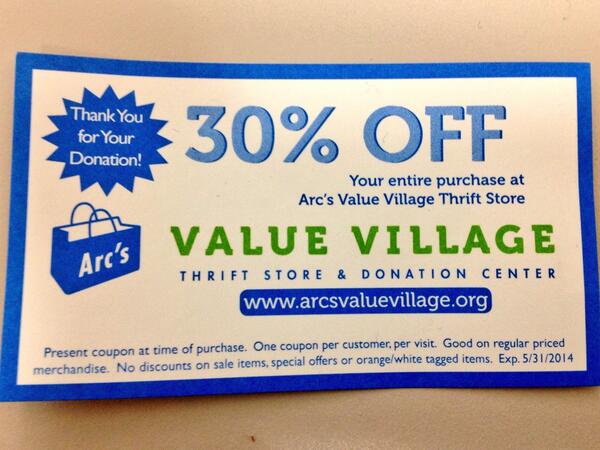 Value Village Thrift Stores accept donations seven days a week and all four locations have convenient, drive-up drop-offs where they'll help you unload your stuff and hand you a tax receipt on the spot! It's almost too easy. (If you have something funky you're curious if you can donate, here's a handy A-Z list of items they'll accept.)
Let the closet clean-out commence!
xoxo,
Meghan